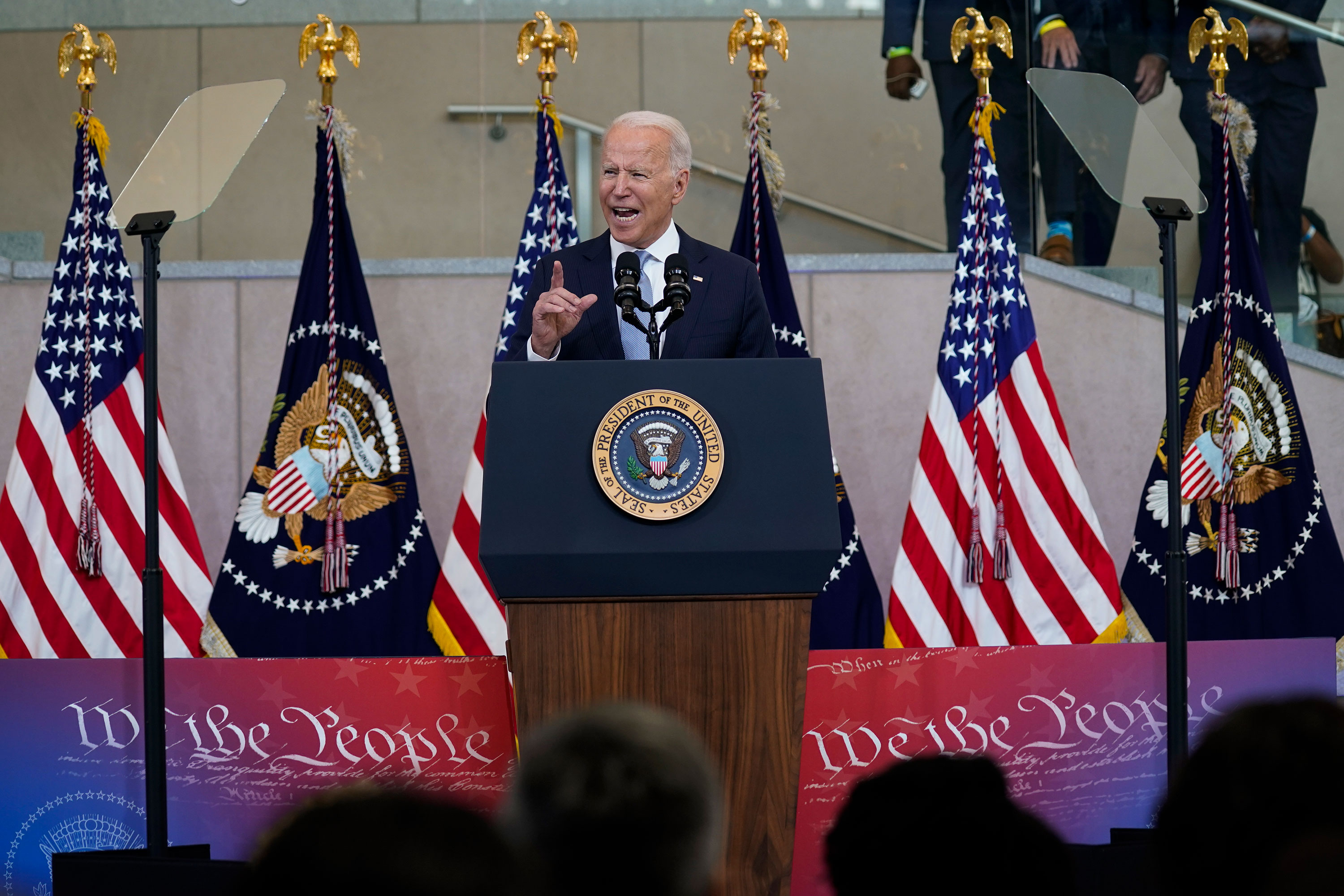 President Biden is facing increasing pressure from Black civil rights leaders to take an aggressive stance on Congress eliminating the filibuster and passing federal legislation that would protect voters as the President prepares to deliver a major speech on voting rights Tuesday.
Black leaders say Biden has not acted swiftly enough on voting rights as a growing number of states pass laws that restrict voting access. His address in Philadelphia comes less than a week after the President met with the leaders of several civil rights organizations at the White House.
The group demanded that Biden go into communities and speak about what he was doing to protect voting rights, said Melanie Campbell, president of the National Coalition of Black Civic Participation, who attended the White House meeting.
The leaders also urged the Biden administration to do more to push Congress to approve the For the People Act and the John Lewis Voting Rights Advancement Act.
Black voters, Campbell said, put Biden in office with the expectation that he would rally against GOP efforts to suppress their votes.
"We believe this is a state of emergency," Campbell said. "Because we don't have a strong voting rights act to push back on some of this, then we are looking at regression… and with African Americans, we have always had to have federal intervention."
According to the White House, Biden's speech Tuesday will include "remarks on actions to protect the sacred, constitutional right to vote."
Passing voting rights legislation has been an uphill battle for Democrats because of the filibuster, which means their slim majority in the Senate isn't enough to overcome GOP opposition. Moderate Democrats have opposed major changes to the rules, making the future of new voting laws unclear. Biden has also stopped short of supporting elimination of the filibuster but has expressed openness to making the practice harder to execute.
Cliff Albright, co-founder of Black Voters Matter, said there is no path to voting rights that does not require modifying or ending the filibuster.
Biden, he said, has the power to influence lawmakers and that it would be an "epic fail" if the President doesn't take a stand against the filibuster in his speech.
"The President's hands are never tied," Albright said.
Read more here.