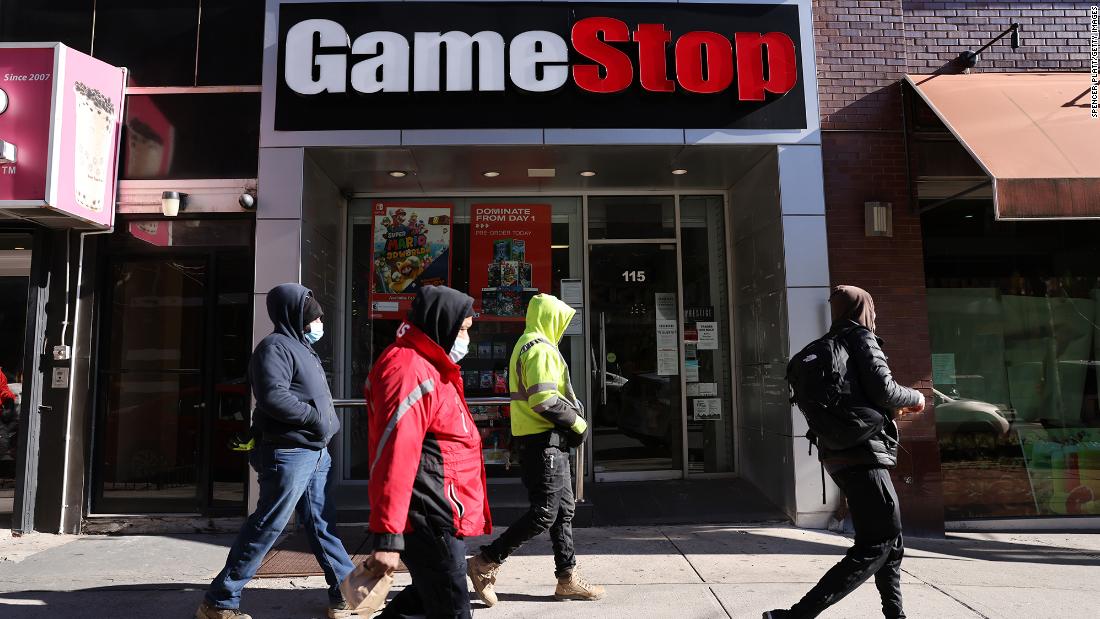 GameStop (GME) is looking a lot less hot in the early afternoon: The retailer's shares are down 40%.
But it was a different story earlier in the day when GameStop's stock rose s much it became the biggest company by market capitalization in the Russell 2000, America's small-cap stock index.
This morning, when GameStop soared to a high of $483 per share, its market capitalization was $33.7 billion, pushing the previously largest company Plug Power (PLUG) to second place, according to Refinitiv.
Since then, GameStop's fortune has turned and the company is only the third largest player in the index.
But here's what's even crazier: At its peak, GameStop's weight in the Russell 2000 index was 1.03% thanks to its sudden ascent. At the start of the week it had just been 0.13%, which gave it the 170th spot in the index, and coming into the year it was only 0.04%, or the 747th rank of the index, according to Refinitiv.
What difference a few days can make.