(CNN) —
If there was ever a year to get away with giving a practical gift — you know the ones, those super-functional but kind of boring and uninspired gifts, like socks or a blender — 2020 is it. This year has forced us all to reexamine our relationship to things, placing more importance on function over frippery. Like really, what better time than now to give an extremely nice hand soap?
But giving a practical gift can be dicey; you risk disappointing the recipient, or worse, outright offending them. There's a trick to the art of practical gift giving, and this guide finds the sweet spot of items that are useful, but also feel like true gifts to your friends and family. In short: It's all about upgrading their day-to-day experience. For more gift ideas, check out our roundups for gifts for him, gifts for her, sweet treat gifts, 5-star Amazon gifts, Oprah-approved gifts, Nordstrom gifts and gifts for everyone else.
Snowy Cabin Swedish Dishcloth ($6.95; etsy.com)

Swedish dishcloths are incredibly versatile reusable cleaning rags that can take the place of sponges, cotton dishcloths and paper towels. They also come in loads of colors and patterns, like this Snowy Cabin motif, that make them feel festive and more present-y than a stack of flour sack dish towels.
With everyone cooped up, there's been a lot of cooking going on. And this pan, in addition to being Instagram-worthy, replaces a whopping eight kitchen tools, including a fry pan, a steamer, a spoon rest, a sauce pan, a nonstick pan and more. We tested it ourselves and think it's pretty nifty.
Zimasilk 100% Mulberry Silk Pillowcase ($24.99, originally $40; amazon.com)
A luxe upgrade is another way to make a mundane-seeming gift wow its recipient. So while pillowcases aren't especially giftable, silk pillowcases are. This one from Zimasilk features a zipper enclosure and high-quality silk on both sides.
ColorCoral Universal Dust Cleaner ($7.99; amazon.com)

Cleaning putty is so great and weird … and it's also incredibly useful! The gel-like substance can pick up dirt, dust, crumbs and other detritus and is especially useful on oddly configured surfaces like keyboards, vent openings and even plants, making it a versatile gifting option that virtually everyone in your life will find a use for.
Bamboozle Bamboo 7-Piece Nesting Bowl Set ($74; food52.com)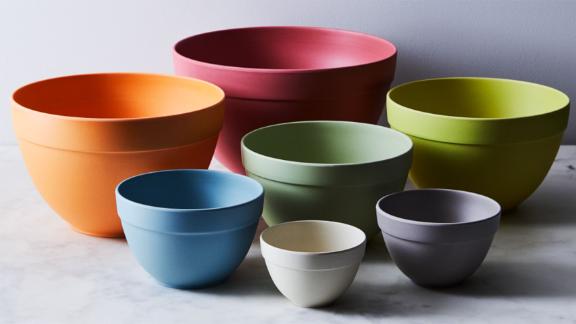 A set of mixing bowls for your friend who's recently taken up baking goes from blah to ta-da when the set comes in a bunch of fun colors. Because who doesn't want a little bit of rainbow in their kitchen?
Quip Metal Electric Toothbrush ($25, originally $50; target.com)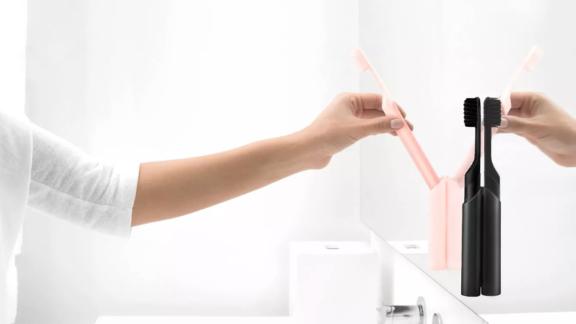 One of our favorite fancy electric toothbrush brands, Quip, has one of the chicest options around: an all-black toothbrush. Yes, bristles and all. Battery-powered and equipped with beeps to let you know when to move your brush around, it's also available in an adorable all-pink model!
Dash Mini Waffle Maker ($16.99; amazon.com)

Small appliances make great gifts. There are tons of options, like this adorable mini waffle maker that comes in bold colors like red, aqua and pink, as well as fun patterns like leopard and purple galaxy, at a variety of price points. Other giftable under-$50 small appliance ideas are the Cuisinart Mini Prep Plus Food Processor ($39.95; amazon.com), the Koios 4-in-1 Multifunctional Hand Immersion Blender ($39.99; amazon.com) or a dual breakfast sandwich maker ($39.99; amazon.com), which happens to be an Underscored favorite.
Parachute Linen Sheet Set (starting at $149; parachute.com)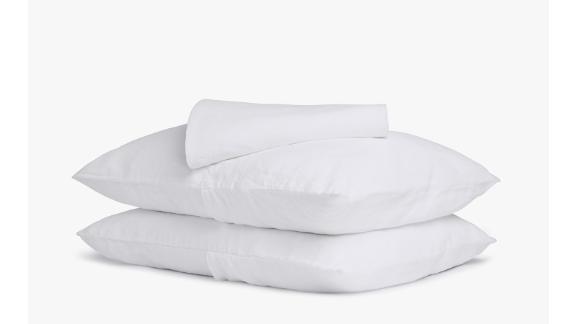 Really good sheets are the gift that keeps on giving — literally, night after night! The linen sheets from Parachute were our favorite set among the brands we tested, in part because the brand offers versatile shopping options, which include six sizes, nine colors and the option to order individual sheets.
Curie White Tea Hydrating Hand Sanitizer (starting at $8; nordstrom.com)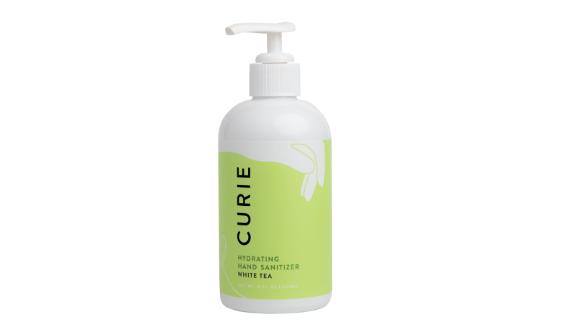 This one needs no explanation — 2020 was definitely The Year of the Hand Sanitizer! When it comes to giving this much-coveted item as a gift, look for a hand sanitizer that comes in attractive packaging and interesting scents to make it feel more special than the stuff you'd find at the drugstore.
Cabepow Long iPhone Charger Cord ($10.99; amazon.com)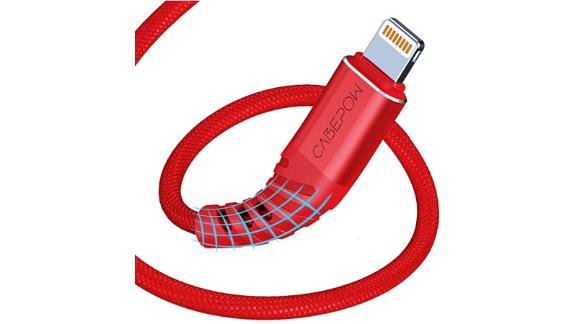 An extra-long phone charging cord is one of those things that, once you have one, you won't know how you ever lived without it. Choose a fun color — the Cabepow 10-foot charging cord comes in red, green, gold, silver and basic black — to elevate it from mundane tech accessory to incredibly cool and useful gift.
Planto 0.4-Gallon Watering Can ($89.99; wayfair.com)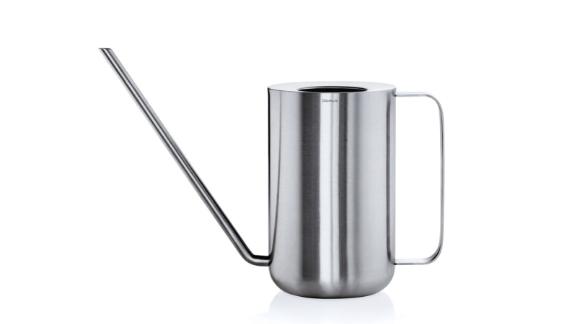 Speaking of plants! If you have a friend or family member who got super into plants this year, this sleek and stylish watering can will be a welcome addition as they tend to their home jungle.
Tushy Classic Bidet (starting at $79, originally $109; hellotushy.com or $79; nordstrom.com)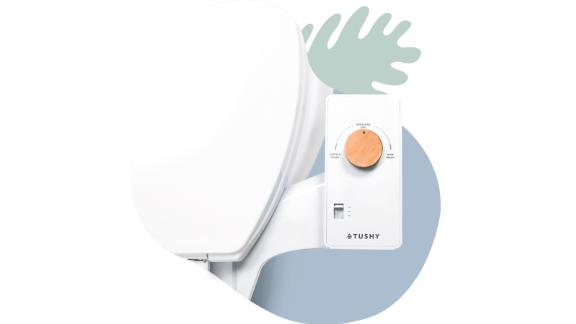 You must be very careful when giving a bidet as a gift! But when given with consideration of who you're gifting it to, a bidet can be a wonderful gift indeed. Our reviewer loved the basic bidet, the Tushy Classic, but for those who live in colder climates, the Tushy Spa may be a better choice because it offers a warm water cleansing option.
Home coffee bars are poised to be big as the weather turns colder, and the coffee lover in your life will love adding this stove-top espresso maker to their arsenal. Its small footprint adds to its practicality, making it a good alternative to bulkier espresso makers that take up a lot of counter space.
LifePro 4-Speed Vibrating Massage Ball ($49.99; amazon.com, $39.99 w/code MASSAGE5, stacksocial.com)

Get this massage ball, which is designed for injury prevention and recovery, for the person who took up running when the gyms shut down — or for the person who's just a little stressed, since it can also be used to give a mean neck and shoulder massage.
Ugg Hooded Robe (starting at $144.95; amazon.com)

A hooded robe is perfect for cold winter mornings — or just for those days when you're struck with the need to play Rocky Balboa by putting the hood up and shadowboxing your way from the shower to the bedroom. A similar style is available for women ($148; amazon.com)
Personalized Towels (starting at $25; etsy.com)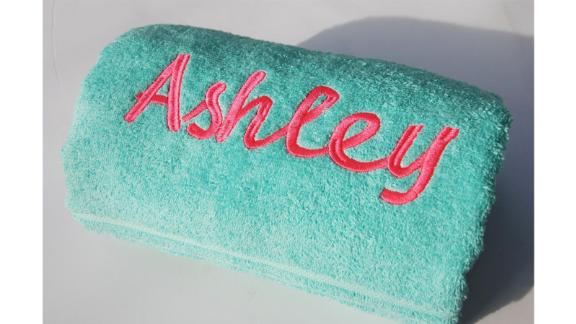 New bath towels are a tremendously useful gift — and also a hopelessly boring one. But personalized towels feel really special, especially when they're in the recipient's favorite color, with their monogram, full first name or even a nickname.
Aesop Resurrection Aromatique Hand Wash ($39; nordstrom.com)
With hand-washing an almost everyday talking point, what better time to give one of the nicest hand soaps on the market, which reminds us of all the nice restaurants that we used to go to together with friends. Remember restaurants? Remember friends?
Eufy by Anker BoostIQ RoboVac 11S ($219.99; amazon.com)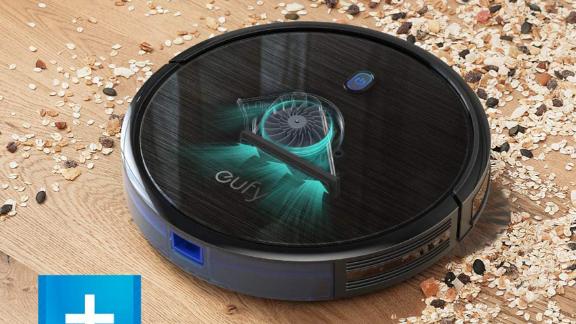 Getting a vacuum for Christmas stops being a drag when the vacuum is a robot that will do all the work for you (and what will you name it??). This one from Eufy is top-rated on Amazon, with a 100-minute cleaning lifespan on one charge, remote control and low volume.
Naadam Cashmere Jogger ($175; naadam.co)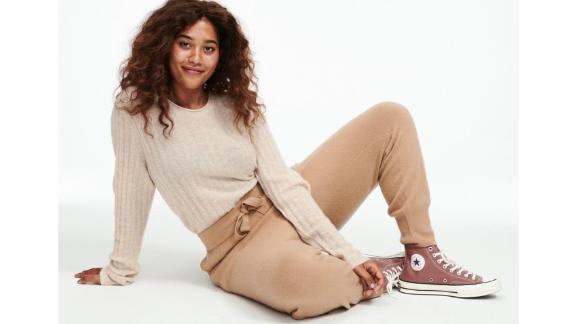 Sweatpants aren't super exciting as a gift, but cashmere sweatpants sure are. These from Naadam are a bestseller, with five gorgeous colors to choose from and sizes up to 3X.