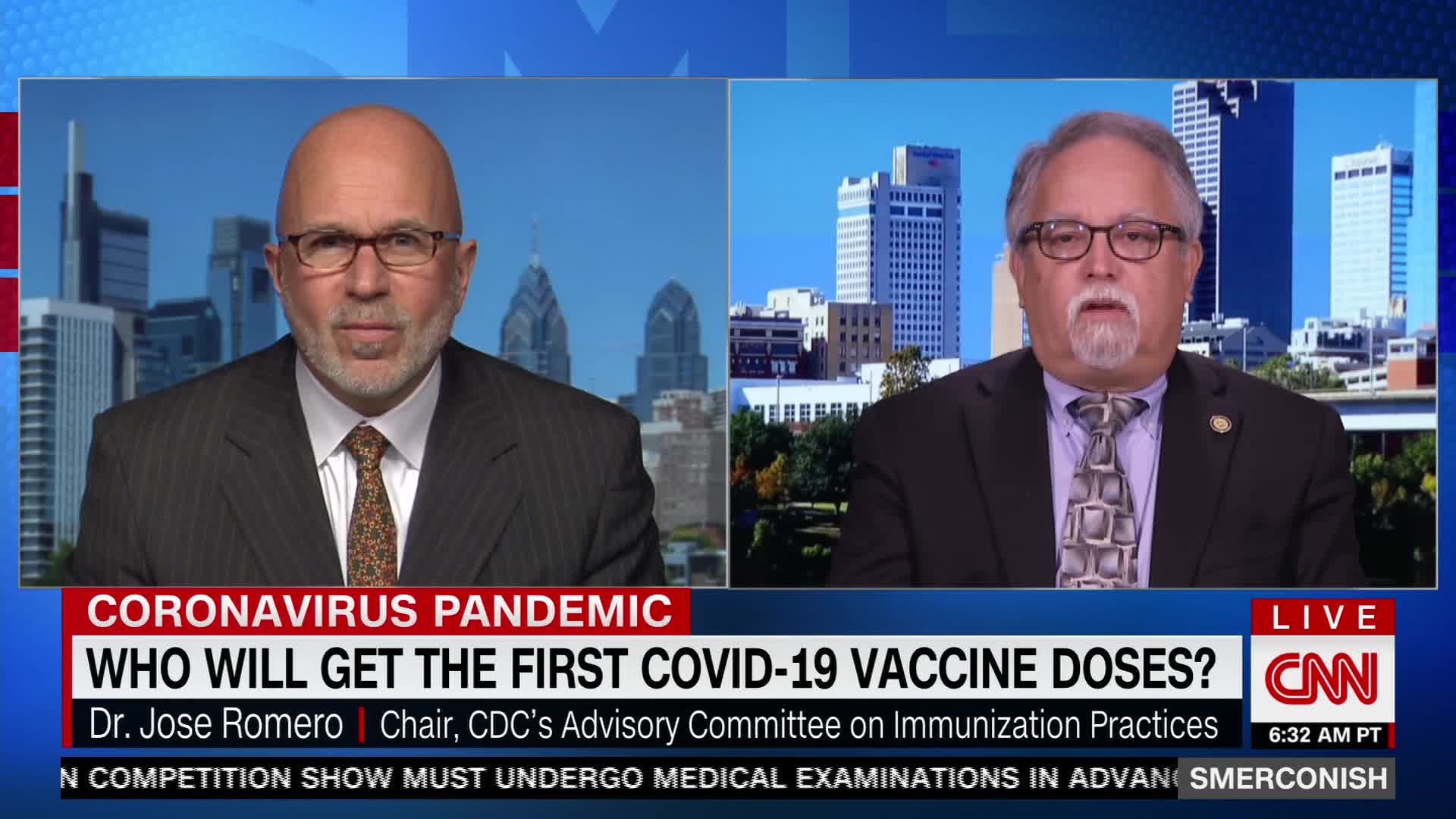 High-risk groups will receive a coronavirus vaccine first, according to the head of the US Centers for Disease Control and Prevention's Advisory Committee on Immunization Practices.
People such as health care providers, hospital employees and nursing home residents will be vaccinated before the larger US population, Dr. Jose Romero said to CNN's Michael Smerconish in an interview.
"Our focus is on the high-risk groups at this moment," said Romero, who is also the Arkansas secretary of health.
Romero said people who have been vaccinated will be tracked.
"Every person that gets immunized will get a card, and they will be entered into our vaccine registry database. We will be able to follow them and know who has been vaccinated and what vaccine they need to receive in the second dose," Romero said.
There is "wiggle room" for different states in deploying a vaccine, Romero said.
"States may prioritize individuals as they feel important, due to local issues. For the most part, ACIP recommendations are followed, so, I think that states will adhere to the recommendations," he said.
Romero said he does have some concern that people will not take a vaccine even when it is ready and safe to do so.
"We know that there is some reluctance for accepting a new vaccine among different population groups — it can be as high as 50%, depending on the surveys. … I want to stress that the issue of safety of the vaccine has been paramount throughout the process," he said.
Watch more: