NASA astronaut Michael Hopkins, the commander for this mission, said during a recent media event that the crew's mission patch is intended to convey the a message of unity and "Resilience," which is also the name the team chose for their Crew Dragon spacecraft.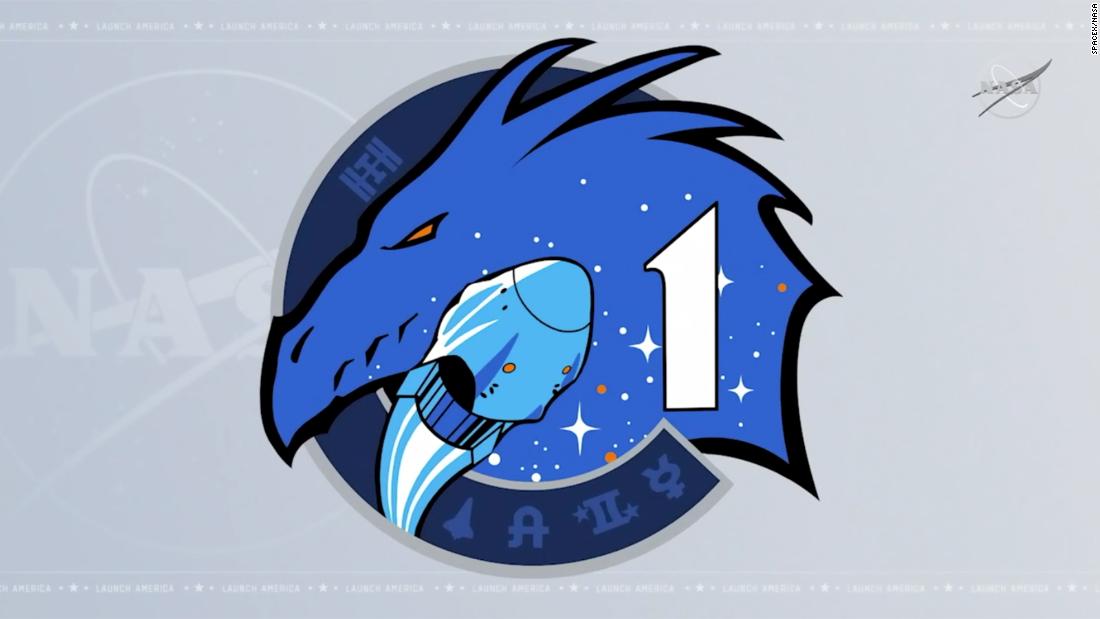 The patch design features a Crew Dragon capsule superimposed over a silhouette of a dragon's head, and the number one, a nod to the name for this mission, Crew-1. In the top left is an outline of the International Space Station, and on the bottom are symbols representing NASA's previous human spaceflight programs: Space Shuttle, Apollo, Gemini, and Mercury.
This patch is noticeably different from the patch that was debuted for the SpaceX-NASA mission that launched in May. There is no American flag, and the astronauts' names are not embroidered on the patch's outer edge.
"It is not just a connection for the four of us," Hopkins said. "We feel like it is a connection with all of you, to everybody. We hope that it brings a smile to your face and we hope that it provides something positive to your life."