(CNN) —
With next-gen consoles from Xbox and Sony launching this week — and the Nintendo Switch showing no signs of slowing down, the question you might be left with is: Which console is the one to get?
In camp Xbox there are three right now: Xbox Series X, Xbox Series S and the previous-gen Xbox One S. Sony has PlayStation 5 — both the digital and disc-drive models — and the previous-gen PlayStation 4. We'd make the argument opting for a next-gen and spending a bit more in some cases now makes a bit more sense. Both Xbox and PlayStation support many previous-gen titles and it's setting you up for many years of playing.
Here, we break down which console is right for your needs.
Xbox Series S: For the beginner and casual gamer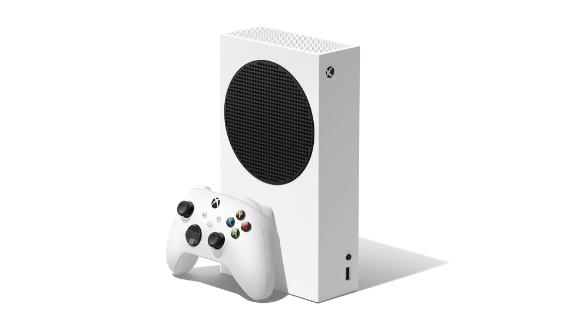 The short of it: The Xbox Series S is the ideal console for the masses with support for the forthcoming big Xbox titles and plenty of power to deliver an engaging experience. Just be warned that storage does fill up fast.
The long of it: At just $299.99, the Xbox Series S is the most affordable Xbox console and the smallest of these high-powered consoles. As we said in our review, it's the ideal option for the masses with support for a large backlog of Xbox titles, the ability to play next-gen titles and plenty of horsepower.
The main things to know? Well, there is no native 4K with the Series S — 1440p is the maximum resolution that is pushed out, but it can scale to between 60 and 120 frames per second. It's not a deal-breaker, though, since if you have 4K TV, it can upscale the content. Heck, if you have an 8K TV it will upscale Series S to that.
However, if you want a true 4K experience with gaming, you'll need to opt for the Xbox Series X or the PlayStation 5. Similarly, if you're after a large amount of internal storage, the Series S has the smallest amount: 512GB. And only 364GB of that is user-accessible space for storing games.
The good news is that the Series S can play every game that the Series X can, it might just not be as fine-tuned or optimized. In fact, both of these consoles support a large backlog of games that run on Xbox — think Halo, Sea of Thieves, Ace Combat and Forza, just to name a few. You'll need to have previously purchased these digitally, buy them fresh or opt for a GamePass subscription to play them on Series S. It's a digital-only console with no disc drive, meaning this likely isn't the choice for you if you have a ton of physical Xbox One games.
For $299, the Xbox Series S makes sense as the console for casual gamers, families and beginners. Not only will it introduce you to new titles, but it has the power to deliver a compelling experience — even if it's limited to 1440p.
Important specs:
Resolution: 1440p maximum native resolution, with up to 120 frames per second
Storage: 512GB, with expansion through a dedicated slot or an external USB-A drive.
CPU: Eight-core's at 3.6Ghz with 10GB of RAM
GPU: A custom four teraflop GPU
Supported titles: Previous-gen Xbox titles and future Xbox Series S/X titles
How to order an Xbox Series S

November 10 might be launch day for the Series S, but it's not an in-person launch in the usual sense. Some retailers, like GameStop and Target, may have consoles in stock. It's safe to say that mileage will vary and the Series S is pretty hard to find. Preorders, which started earlier this Fall, have all sold out.
Walmart will begin taking orders for the Series S again on November 10. You can see a link below, but we recommend acting fast. We expect other retailers like Amazon, BestBuy, GameStop, Microsoft, Target and Walmart to release more units as well.
PlayStation 5: A complete next-gen experience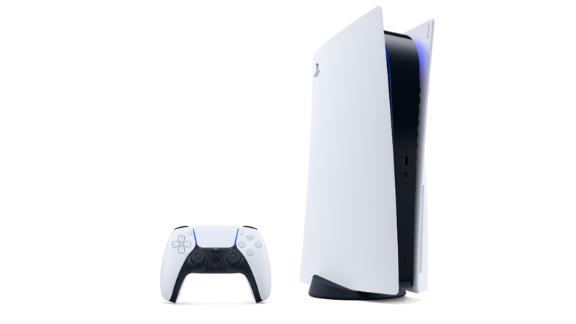 The short of it: The PlayStation 5 is really the complete package with a greatly improved and engaging controller, plenty of power and a slew of launch-day games. If you're already in the PlayStation ecosystem with a PS4 or PS3, it's a great time to upgrade.
The long of it: If you want a completely immersive experience with day-one games to play, the PlayStation 5 is the choice. Just know that it's pretty big and is a statement piece. Sony also didn't split up power or features, you only need to decide if you want a disc drive ($499.99; walmart.com) or. If you prefer an all-digital experience, a digital-only version ($399.99; walmart.com). Either way, you get an 825GB SSD.
The core difference is a digital-only experience, which saves you $100. Or a disc-drive, for $100 more, which lets you play physical PS4 games and other media titles like DVDs, CDs and even Blu-Rays. We'd always recommend this route as it can truly be a full entertainment console.
Astro's Playroom shouldn't be glossed over, either. It showcases the redesign haptics inside the DualSense Controller and is just a fun coin-runner style game. Of course, there are other titles for the PlayStation 5 arriving on or soon after launch day: Spider-Man: Miles Morales, Sackboy: A Big Adventure and Demon Souls, among others. Many PS4 titles will work on the PS5 and a number of non-exclusive games will be playable — think Watch Dogs: Legion and Assassin's Creed: Valhalla.
Like the Xbox Series X and zooming past the Xbox Series S, the PlayStation 5 is powered by a custom CPU with 10GBs of RAM and a custom GPU. You can game in full 4K resolution that's produced natively on the console, with support for up to 120 frames per second. Although many games are sticking around 30 to 60 frames per second for now. The PlayStation 5 user interface is a bit more minimalist, but is equally as swift in comparison to the Xbox. The Series X has a bit more power inside and a larger amount of storage at 1TB.
Even so, the PlayStation 5 does create a splendid gaming experience with faster load times over the PS4 and Xbox Series S, while falling more in-line with the Series X. It does have Spider-Man: Miles Morales, though, which neither Xbox can match.
Important specs:
Resolution: 4K resolution for most titles with the ability to hit 8K in the future
Storage: 825GB, with expansion via an NVMe card or an external USB-A drive
CPU: Eight core CPU with 16GB of RAM
GPU: A custom GPU with 10.28 teraflops
Supported titles: A hefty backlog of PlayStation 4 titles and all PlayStation 5 titles
How to order the PlayStation 5

Sony's PlayStation 5 officially lands on November 12. But it will be hard to find a console on launch day or even the days after. Preorders were swept up fast after Sony botched the roll out of them.
The good news for those eager to get one comes from Walmart. The retailer will have units of the PlayStation, both digital and disc, up for order at 12 p.m. EST, 3 p.m. EST, 6 p.m. EST and 9 p.m. EST on November 12. We expect other retailers, like Amazon, BestBuy, GameStop and Target, to follow along with a similar ordering process.
Xbox Series X: The most powerful Xbox yet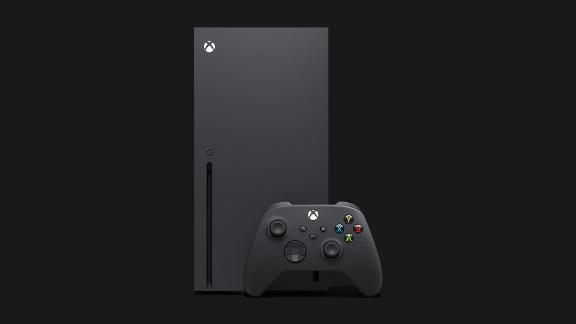 The short of it: The Series X is the most powerful Xbox ever and it shows. Between zippy load times and games that almost run instantly, it's a climactic moment for the world of Xbox. It's missing some key launch-date titles, namely Halo Infinite, but with a huge backlog of games, you won't be hard pressed to find a title to play.
The long of it: The other behemoth in flagship gaming is the Xbox Series X, which, as we said in our review, gets closer to being a gaming PC than ever before. Features like ray-tracking, for realistic lighting, and teraflops of power for a zippy experience are all packed inside. And, admittedly, the Series X does it in a smaller package than the PlayStation 5 and stays quiet while doing so. Over the previous-gen Xbox One X and the aging Xbox One, it's all about improved loading times and a big performance boost. This adds for a faster experience over the Xbox Series S and one that's on par with the PlayStation 5. Games that could take over a minute to open on an Xbox One are down to nearly 20 seconds on the Series X.
You also have a giant backlog of titles that will work on Xbox Series X — from early Halo games to plenty of racing with every Forza ever. You can easily access those with a subscription to GamesPass, which is likely the ultimate pairing for this console. Or if you've previously purchased the game, you can slot the disc in or download from your library. With a 1TB storage internally you'll have plenty of room for games and two expansion ports for the Seagate card. Of course, it's slower but you can get some extra storage with an external USB-A drive.
Plus, if you've been playing on Xbox for a while, the controller is nearly identical. With a Series X, you get a black controller with a slightly rethought texture and an additional share button. Haptics are par for the course and provide an engaging experience. It's not the same level as what you get with DualSense on PlayStation 5 though.
At $499.99, the Xbox Series X is packed with some serious power and will set you up for some epic games. It provides a seamless experience with basically no lag across the dashboard to games. You'll just need to wait a bit for new impressive games that were built from the ground up for the Series X to arrive — titles like Halo Infinite Cyberpunk 2077 are still a bit far out.
Important specs:
Resolution: 4K maximum native resolution, with up to 120 frames per second
Storage: 1TB, with expansion through a dedicated slot or an external USB-A drive
CPU: Eight-core's at 3.8Ghz with 16GB of RAM
GPU: A custom twelve teraflop GPU
Supported titles: Previous-gen Xbox titles and future Xbox Series S/X titles
How to order an Xbox Series X

The Xbox Series X officially launchedNovember 10 for $499.99. But it's not like a typical console launch we've seen in the past: Preorders have come and gone with some retailers sporadically offering a fresh stock.
Walmart will begin taking orders at 12 p.m. EST on November 10 for the Xbox Series X. You can see a link direct to the product page below. And we expect other retailers like Amazon, BestBuy, GameStop and Target to offer similar order windows as well.
Quick note

Ultimately, the choice between Xbox or PlayStation lies with you. They are both excellent consoles: PS5 opts for a bigger design and a more impressive controller, while Xbox Series X is smaller, arguably more powerful and sticks with a working controller.
Nintendo Switch: For the gamer on the go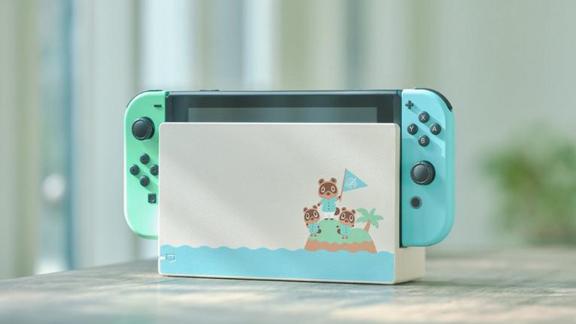 The short of it: The Nintendo Switch is a fantastic console if you want a portable gaming experience you can take anywhere, or a console with a game library with great options for couch co-op play, as well as popular exclusive titles such as Mario and Pokemon.
The long of it: In the first few months of the pandemic, the Nintendo Switch was nearly impossible to find. An unexpected surge of free time, plus the timely release of the much-anticipated Animal Crossing: New Horizons (not to mention manufacturing delays in China due to the virus) caused the console to be sold out for months. Since then, supply chains have caught up, people have calmed down a little bit and now Gamestop and other retailers seem to have a semi-stable supply of the beloved Nintendo Switch.
The $299.99 console blurs the line between a traditional gaming console and a portable, handheld device. You can play the Nintendo Switch on your TV when you plug it into its dock, or, you can simply pull it out of that dock and take your favorite games with you wherever you go. While it doesn't have top-notch specs like the latest next-gen consoles (or even like last-gen consoles), its portability and modular Joy-Con controllers make it the best choice for someone who isn't quite looking for a traditional gaming console.
The Nintendo Switch also seems to be the ultimate console if you're looking to play couch co-op games with your friends, family or roommates. The base console comes with two Joy-Cons, which can slide into one controller for single-player games, or you can use them individually to play two-player games. If you need more than two controllers, you can always buy another set of Joy-Cons to add two additional controllers for $79.99.
While the Nintendo Switch resides in a niche of its own in the gaming world, one of the biggest draws to purchasing the console is the myriad of classic games you get access to. Think the latest installments of Mario, Super Smash Brothers, The Legend of Zelda, Pokemon, Animal Crossing and so much more. Nintendo has arguably the best selection of exclusive games, making it a huge draw to loyal fans of these series.
Buy a Nintendo Switch if you want a different gaming experience than what you'd get on the PS5 or Xbox Series S and X. It's a console that prioritizes playing games with friends on the couch over playing with them online, plus it's portable so you can game whenever you want. And, of course, you can't play the latest Mario Kart anywhere other than the Nintendo Switch.
Important specs:
Resolution: 1080pHD when docked, 720p when handled
Storage: 32GB, with expansion via a microSD card slot
CPU/GPU: NVIDIA Custom Tegra processor
Supported titles: All Nintendo Switch games and a backlog catalog through Nintendo Switch Online