(CNN) —
The PlayStation 5 — and its much-anticipated DualSense Controller — is finally a reality.
This latest console from Sony boasts supercharged hardware like an eight-core CPU, a custom GPU and a fast solid-state drive (SSD). That adds up to graphics at a full 4K resolution with support for up to 120 frames per second — although, and let's be clear, most titles are capped at 60 frames. Still, all of this delivers a more responsive user interface, faster load times for games and better graphics across the board when compared to a PS4 and other earlier consoles.
You also get your choice of digital-only console for $399 or a console with a disc drive for $499, which really, comes down to whether or not you prefer the physicality of the experience. We've been testing the PS5 with a disc drive (the Standard Edition). The combination of performance improvements, a design that we can really jive with and a true next-gen controller makes it a flagship console that'll last for years to come.
The PS5 is big but futuristic in every way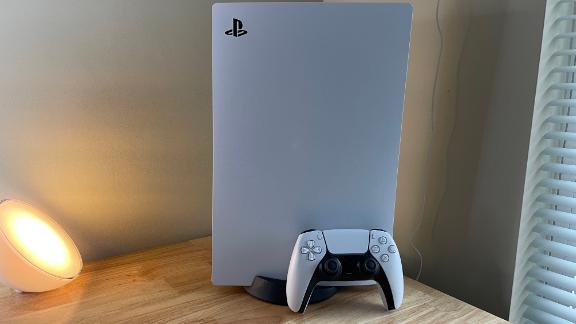 The design of Sony's PlayStation 5 makes it worthy of being the centerpiece to any home entertainment setup.
First, there's the sheer size: Its tall stature (nearly 15.5 inches) alludes to the loaded tech inside. Sony includes a baseplate that clips onto the back of the PS5, which lets you stand it vertically or lay it horizontally without scratching the outer shell.
The PS5's design resembles a blooming flower. It's a rectangular box with some finished edges. Vertically, it blooms out a bit with two sides peeling off like a petal. Sandwiched in between those two side panels is the console itself, which has a glossy black finish on the front. The top of the piece glows as well, appearing white when the console is being powered on and a yellowish orange for standby. It's quite sleek, with only two ports (a USB-A and USB-C), a power button and a disc drive button.
Interestingly enough, the disc drive is tucked into the right panel when vertical (bottom when laid horizontal). It looks quite sleek in the off-white side panel, which has a wavelike formation to it. The rear of the PlayStation 5 contains more vents and plenty of ports — two USB-A ports, an Ethernet jack, HDMI out and a power plug. There's a Kensington lock on the back also.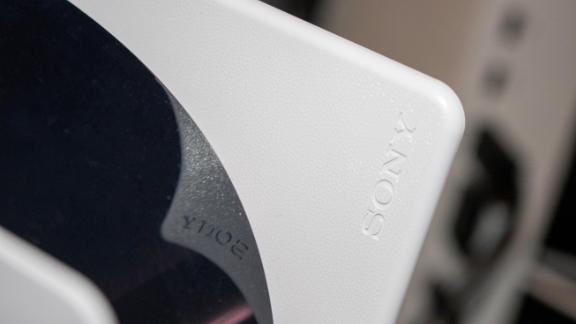 Many of the preview photos we've seen have shown the PlayStation 5 as an all-white console, but it's really a more grayish white. The left side panel features a dark black PlayStation logo (it's actually a cutout in the side panel that goes to the main black box inside). It's very small to the human eye, but the design on the inside (which you can feel) is the iconic square, triangle, circle and X buttons.
Sony's new DualSense is the best controller we've ever tested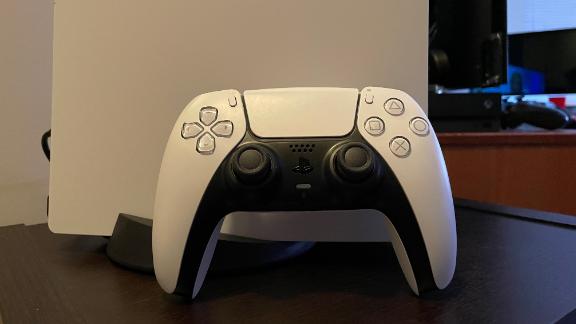 One of our qualms with Xbox was the controller; how, shockingly for 2020, it still uses traditional AA batteries. Sony, on the other hand, updated the DualSense controller that first launched with PS4 — and it's one of the most impressive pieces of tech we've ever tested. We'll go even further to say it's the best controller we've ever used.
That's all thanks to the minute controls and haptics inside. The DualSense wireless controller looks unassuming. It features a two-tone design with that same white-and-gray main color with black mixed in. It has texture on the rear side but not to a level that causes distractions. The D-pad and circular buttons are a glossy, clear finish with excellent recoil. Both the left and right joysticks don't glide super easily, which is important. You need to use some force, and this shines when web-swinging in Marvel's Spider-Man: Miles Morales, Astro Playground and Watch Dogs: Legion.
Facing front, the left and right bumpers are clicky. And the triggers absolutely steal the show with different levels of pressure. Essentially, they're adaptive triggers with haptic touch inside. The latter is the same tech used for long presses on the iPhone and Apple Watch. For instance, when swinging through NYC in the aforementioned Spider-Man game, you can rev up energy by going full trigger press on the left and glide with a lighter press on the right side.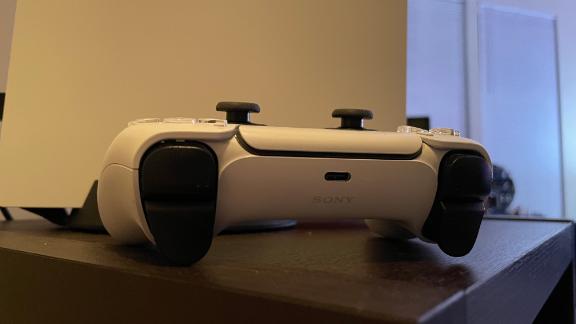 Like the previous DualSense, you have a rectangular touchpad in the center, which also has a physical click function. In certain games, you can slide across to control characters or the environment, while a physical click can open up a map. There's a strip of LEDs on either side of this as well. Rounding out the DualSense is a speaker and microphone built inside. And — thank goodness — there's an integrated lithium-ion battery inside that charges via USB-C. There's even a long cable included in the box. Big props to Sony on this.
And with all these new features in the controller, Sony created Astro's Playroom to showcase all the new capabilities. It's a full game, similar to a coin runner, that comes preinstalled on every PS5 console. We always appreciate more value, and a free game is quite nice. It's fun, and as self-professed nerds, we love that each level or set of courses is based around hardware inside the PlayStation 5. For instance, the cooling springs fan sucks you into a world of fans and liquid cooling. You'll see all the capabilities of the controller, like using the trigger along with the motion sensor inside to position and use enough force to bounce yourself as a spring to another height.
This controller really feels next-gen and a step forward over everything else. That includes the Nintendo Switch (Joy-Cons and Pro controllers) as well as the Xbox family.
Fast performance and smooth gaming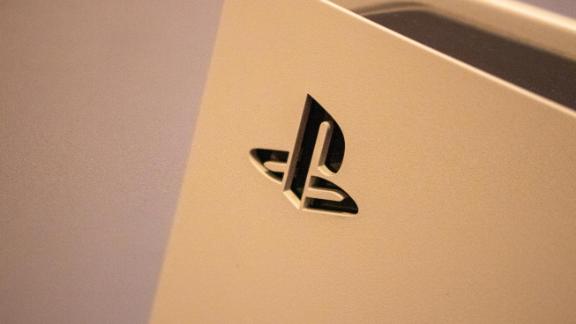 The PS5 took just 9.6 seconds to see the PlayStation logo on-screen and 19.7 seconds to log in with our profile. Pretty snazzy.
That's because powering the PlayStation 5 is an eight-core CPU that's paired with 16GB of RAM. That's plenty of power, even more than the Xbox Series S, to run games and make the core interface responsive. The GPU is a custom unit design with AMD and can hit 10.28 teraflops. That enables 4K and 8K resolutions, ray tracing (which is custom rendering for lighting scenes) and up to 120 frames per second. This is slightly behind the Xbox Series X, Microsoft's $499 flagship next-gen console, but benchmarks and pure hardware aren't everything.
And like the Series X, the PlayStation 5 is pretty comparable to a gaming PC. That's a trend we're going to be hearing for a while. And that means more features: ray tracing, along with support for HDMI 2.1, AMD FreeSync and HDR, which all help in the graphics department.
You'll also find an 825GB solid-state drive inside, although actual storage is a bit less. There are three ways to expand storage, though: You can plug in a USB drive or use an external hard drive; the harder way is to add in an NVME SSD in the expansion bay, but it's not as plug-and-play as the Xbox with the dedicated slot on the back. A PS5 game generally arrives at about 50GB, give or take a few, and some storage is used up by default out of the box. We weren't able to test out an SSD inside, but external drives we did get to test. Simply put, it's on par with using an external drive with a PS4 or even an Xbox One X. It's not ideal, but we also didn't experience as much latency and extended load times as we did with previous-gen consoles. While you're still pulling from a connected drive, the internal CPU can read and pull data a bit faster.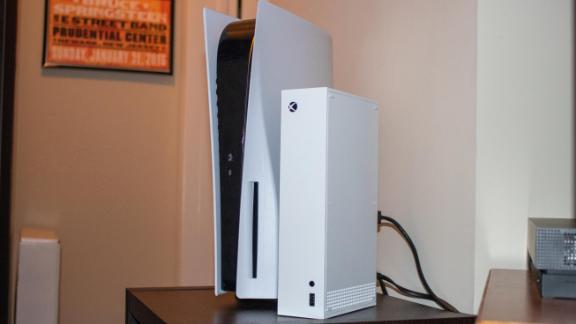 All of this hardware comes together for a smooth and responsive interface. Where Xbox opts for tiles, PlayStation is more minimalist. You get two core tabs at the top: Games and Media, essentially separating out the core use cases of playing and streaming services. Under the Games tab, PlayStation wastes no time with bullshit. You can see titles you've downloaded and easily access the PlayStation Store. Astro's Playroom will be installed out of the box and readily playable. Selecting each game changes the wallpaper to match the title. It's a nice touch, but we didn't find ourselves hanging around much.
There's also a universal search function, easy access to settings and the ability to open your PlayStation profile. It's a standard interface and lets you find what you need with ease. By our tests, it was more swift over that of the PS4, PS3 and Xbox One S.
When it came to actual gaming, it took about seven seconds for Astro's Playroom to launch and start its intro video; at 25 seconds, we were able to hit a button and start playing. It took less than two seconds for it to start the game itself, whether from fresh or continuing a game. Hitting the PlayStation button while in a game promptly brings up a quick settings menu. This way you can set network status, quickly change settings and even access a quick switch function. Using that function to open Marvel's Spider-Man: Miles Morales presented us with a game starting at 7.3 seconds and finishing a long title sequence at 37 seconds.
In-game, all of this power makes for a fun-filled experience. Let's start with Miles Morales. The game gives you the option of 30 frames per second with ray tracing (a graphical rendering technology that creates more dynamic lighting throughout a scene). The end result? A much more realistic city without much choppiness or interruptions during gameplay. It also lets you take full advantage of High Dynamic Range (HDR).
But we'll be honest: 30 frames per second isn't earth-shattering. That's why the second mode with 60 frames per second that lacks the graphical enhancements caught our eye. It's slightly less than 4K resolution from the start, but the TV can upscale that. Opting for this mode delivered a fast-moving experience. The bonus here was a much faster frame rate throughout the game, although you do lose some details in the environment.
We also played a few other titles like Watch Dogs: Legion, which outpaced the experience we had on the Xbox Series S. For starters, we didn't experience any crashes, and it was very smooth. Quality was high and really let us appreciate this version of London, along with the ability to hack and make quick changes to the environment on the fly. Marvel's Avengers also improved load times over the PS4 experience and delivered more picturesque graphics.
All games looked great on a plethora of TVs. Vizio's 55-inch OLED fully supports the PS5 and takes advantage of HDR support. They also do some fine-tuning with a game mode that decreases lag, allowing for an optimal refresh rate and enables HDR. For Spider-Man at 30 frames per second, that means Marvel's NYC appears with deep contrast points and vibrancy throughout the environment. We also didn't experience any interruptions when swinging from building to building. Sony's A8H, also an OLED, delivered a bit more brightness with a similar amount of latency without us having to play around with settings. With any OLED, though, don't get into expecting a significant amount of brightness. For a core LED experience, we'd recommend the Sony X900H, which still delivers a rich and robust experience with details and colors in full focus.
What we haven't been able to try just yet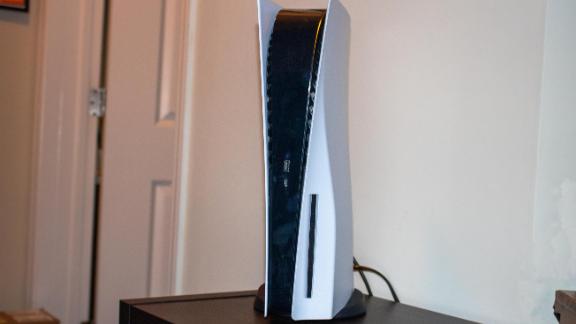 We haven't been able to fully explore the PlayStation Store, Universal Search, streaming services (aka Netflix, Disney+ and Hulu) and the dedicated Media space.
Similarly, there are more games we want to try and provide feedback on. We've started playing Star Wars: Squadrons through again and we're already seeing improvements but want a bit more time with it. We're also in the process of testing PlayStation VR, or PSVR, with the PS5, thanks to an adapter.
Bottom line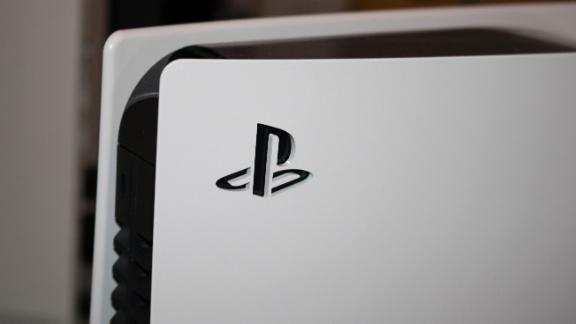 The massive PlayStation 5 has a unique design, but you can't judge a book by its cover. Over a week of testing, though, it's proven itself to be a formidable console that can handle a lot that's thrown at it.
The controller improvements really push this into next-gen territory. Haptics alone — speaker, microphone and button improvements also make an impact — make this worthy of an upgrade.
PlayStation also isn't splitting up the tech; the digital PS5 and the version with the disc drive are equally powerful. And we're confident it will power through games for years to come. And while not all games take advantage of ray tracing, the upscaling that occurs will make the content look great.
All in all, it likely depends on your allegiance (to PlayStation or Xbox), but if Spider-Man is of interest and a truly next-gen console is on your list, the PlayStation 5 should be your choice.
Sony's PlayStation 5 launches on November 12 at $399.99 for the digital edition and $499.99 for the standard edition with disc drive. Preorder availability has been fluctuating, but these retailers have been offering them: Amazon.com, Best Buy, B&H Photo, GameStop, Target and Walmart.