(CNN) —
Even if you're not putting on makeup every day, that's no reason to neglect your skin too. Moisturizer is one of the most important steps in any morning beauty routine, and generally speaking, everyone should be using one, no matter your skin type, says Dr. Annie Chiu, a board-certified dermatologist at The Derm Institute in California. "Moisturizer keeps skin from drying out by holding water in the outermost layer of skin," she says. "Without this moisture, we would age more quickly and skin would not look supple."
And sure, finding the best moisturizer for your skin type doesn't sound like a difficult undertaking: You try a few, find one you like and call it a day. That is, until you end up looking like an oil slick — or worse, with irritated, dry, peeling skin. "Most people should be using a moisturizer designed for their skin type," she says. "Even individuals with oily skin can benefit, as lightweight formulas can control the natural production of oils by your skin."
There's also good reason to reevaluate the products you're using as you get older, as skin often gets drier and less lithe over time. "As our skin ages, losing water is more common and therefore the need for moisturizing becomes more prevalent," says Dr. Jordana Herschthal Heber, a dermatologist at the Florida-based office of Aesthetic Dermatology.
Ahead, the best moisturizers for your skin type — even the most sensitive among us.
Best face moisturizer for dry skin
"Effective moisturizers for dry skin typically contain a mix of water for hydration, an occlusive to block further evaporation of water and humectants to draw in more water," says Herschthal Heber.
SkinMedica TNS Ceramide Treatment Cream ($69; amazon.com)
According to Herschthal Heber, "Lipids, ceramides and cholesterol are examples of ingredients that help restore a dry skin barrier." This moisturizer from SkinMedica checks the first box.
Skinceuticals Triple Lipid Restore ($129, originally $146.62; amazon.com)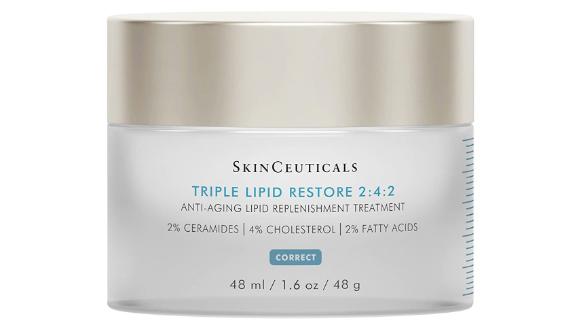 This moisturizer from Skinceuticals might be pricey, but both Frank and Herschthal Heber recommend it by name; it has ceramides, cholesterol and fatty acids to help restore the skin's moisture barrier.
First Aid Beauty Ultra Repair Cream Intense Hydration ($42; sephora.com)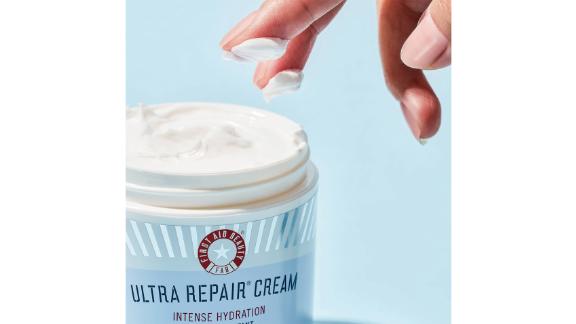 Beloved by Sephora shoppers, this First Aid Beauty moisturizer uses a cocktail of shea butter, colloidal oatmeal and allantoin to target extra-dry skin.
Sente Dermal Repair Cream ($158; dermstore.com)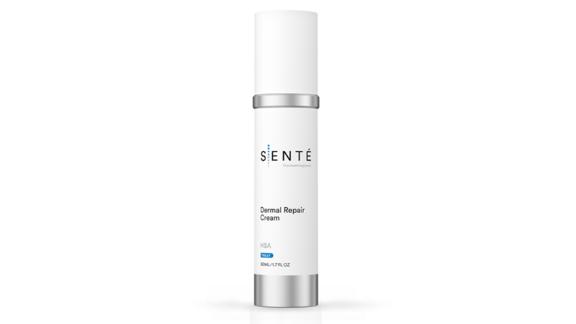 The green tea and hyaluronic acid in this repair cream offers ultimate hydration.
Best face moisturizer for oily skin

"Look for ingredients like hyaluronic acid, glycerin, salicylic acid, retinol, niacinamide, clay and grapeseed oil," says Chiu, who says that you should never try to strip the skin of its natural oils but instead work to balance them.
Ghost Democracy Lightweight Daily Face Moisturizer ($28; ghostdemocracy.com)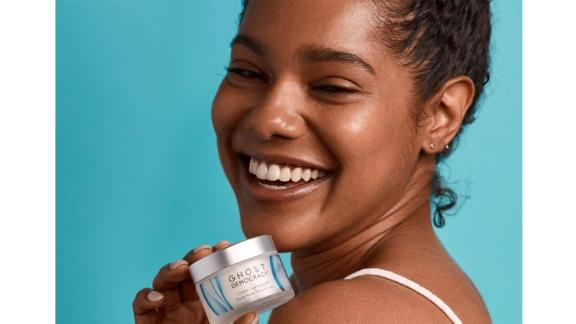 Great for both oily and sensitive skin types, this editor-favorite formula uses niacinamide probiotics and oat seed extract to deliver nongreasy, nonshiny hydration that instantly sinks into the skin.
Glossier Priming Moisturizer Balance ($25; glossier.com)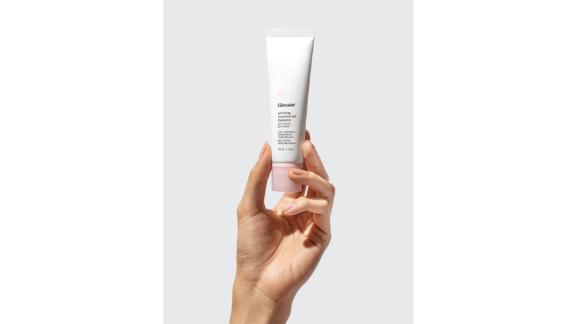 This moisturizer from cult-favorite brand Glossier is all about oil control, with a gel-cream formula that uses both niacinamide and willow bark extract to not only help visibly reduce shine but also improve the look of pores.
SkinMedica HA5 Rejuvenating Hydrator ($178; amazon.com and dermstore.com)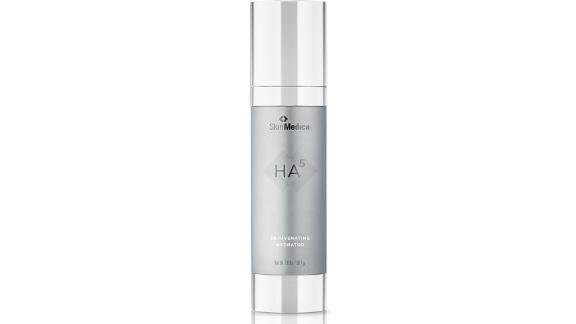 Chiu loves this hydrator, which has vitamin E, hyaluronic acid, amino acids and peptides, for its ability to offer nongreasy hydration.
SkinCeuticals Metacell Renewal B3 ($112; dermstore.com)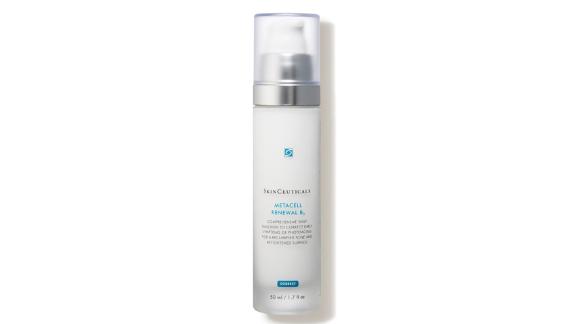 SkinCeuticals's moisturizer contains a whopping 5% niacinamide and 15% pure glycerin, a humectant with water-binding properties.
Best face moisturizer for sensitive skin
Dry skin and sensitive skin are similar but not the same. "Hyaluronic acid and ceramides attract water to the skin for moisture," says Dr. Paul Jarrod Frank, cosmetic dermatologist, chief medical officer and founder of PFrankMD and author of "The Pro-Aging Playbook." He adds that while neither of these ingredients should irritate even the most sensitive skin, you should instead "avoid AHAs and BHAs, as they can sensitize the skin," he says.
CeraVe Moisturizing Cream ($16.08, originally $18.99; amazon.com)
Frank loves CeraVe's Moisturizing Cream for its simplicity — and also because it's packed with hyaluronic acid, niacinamide and ceramides, all of which are great for sensitive skin.
EltaMD Intense Face and Body Moisturizer for Very Sensitive & Dry Skin ($12.50; amazon.com)
Herschthal Heber recommends that those with sensitive skin avoid fragrance, alcohol and essential oils. This pick from Elta MD is fragrance-free, noncomedogenic and safe for sensitive skin.
Avene Skin Recovery Cream ($35; amazon.com)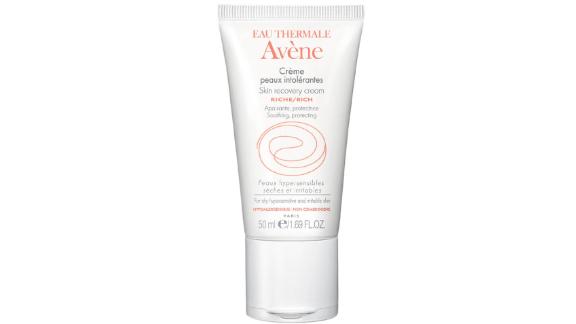 This pick from Herschthal Heber is one of Avene's bestselling creams, and it's free from fragrance and parabens, and is also soy- and gluten-free.
Best face moisturizer for combination skin
Combination skin usually just denotes skin that's oily in some areas and dry in others. Still, the impulse is usually to attack the oily skin, which is often near the T-zone.
"If oily skin is stripped of its natural oils it will overproduce more oil and cause sebum buildup," says Chiu, who recommends those with oily or combination skin find an oil that can balance skin.
Herschthal Heber recommends jojoba oil, hemp seed oil and squalane oil, thanks to their "antibacterial and sebum-regulating properties that can help control oil production," she says.
Amara Beauty Squalane Oil Moisturizer ($19.95; amazon.com)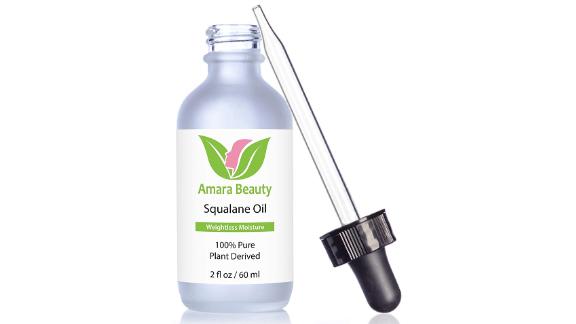 The squalane in this oil is formulated to dupe the natural squalene in your skin.
Dr. Sturm Face Cream (starting at $68; nordstrom.com)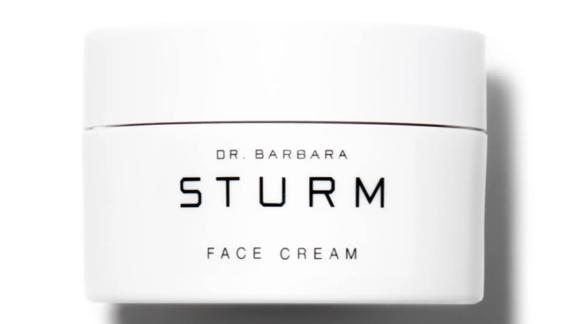 Dr. Sturm's formulation also includes squalane, in addition to vitamin E and shea butter to help keep oil in check and dry skin hydrated.
Glamglow Glowstarter Mega Illuminating Moisturizer ($37, originally $49; amazon.com or $50; sephora.com)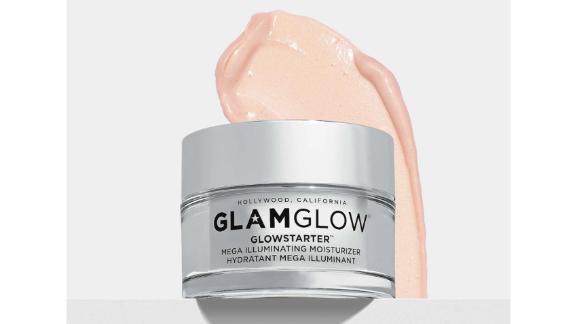 Glamglow's illuminating cream is half moisturizer, half highlighter. It has jojoba oil, green tea and hyaluronic acid to keep skin hydrated.
Best face moisturizer for men
"Male skin is thicker than female skin and has more sebaceous glands, the glands that make oil," says Chiu. "In general, men have oilier skin than women, so often the preferred moisturizer type is a lightweight gel, lotion or emulsion."
Frank adds that hormone fluctuations are more likely to wreak havoc on a woman's skin, while shaving could irritate or cause dryness for some men.
Paula's Choice Water-Infusing Electrolyte Moisturizer ($35; nordstrom.com)
"Male skin tends to lose less water, and it has more collagen," says Herschthal Heber, and this water-infusing moisturizer from Paula's Choice is so lightweight you won't even notice it's helping your face stay hydrated all day.
Biossance Squalane + Probiotic Gel Moisturizer ($52; sephora.com)
This weightless gel moisturizer practically melts into skin without leaving any residue or sheen. The probiotics help keep skin clear and free of ingrown hair, while ginger extract and red seaweed helps reduce redness and soothe irritation.
Kiehl's Facial Fuel Energizing Moisture Treatment for Men (starting at $28; sephora.com and kiehls.com)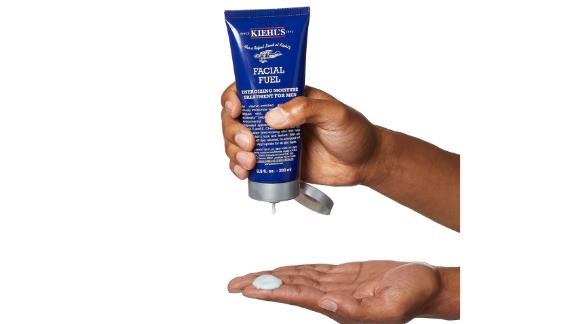 A cult favorite among men, this moisturizer from Kiehl's is formulated specifically for men's skin.
Best drugstore face moisturizer

You don't have to spend $$$ to find a product that works. While most derms, including Frank and Herschthal Heber, recommend CeraVe skin care products to get the most value, here are a few more options too.
La Roche-Posay Toleriane Ultra Soothing Repair Moisturizer ($29.99; amazon.com)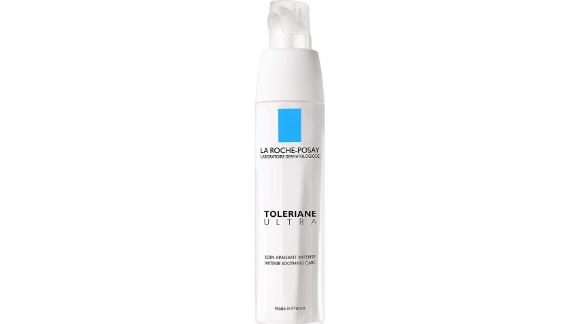 There's a reason this fragrance-free, no-frills moisturizer is a favorite among derms like Herschthal Heber: It works.
ROC Retinol Corrextion Deep Wrinkle Daily Moisturizer With Sunscreen Broad Spectrum SPF 30 ($17.95, originally $23.99; amazon.com)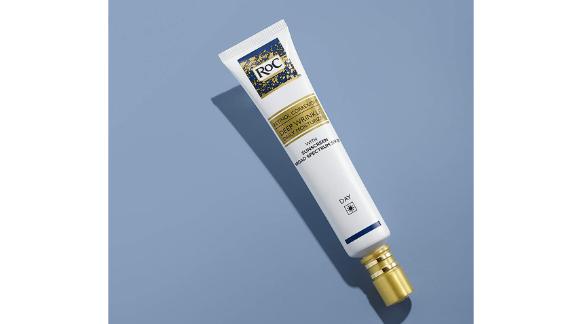 Chiu recommends ROC's retinol moisturizer "as an all-in-one with antiaging ingredients and an SPF." Just make sure you use it at night, as the sun oxidizes the retinol and renders it useless.
Neutrogena Hydro Boost Hyaluronic Acid Water Gel ($15.42, originally $18.98; amazon.com)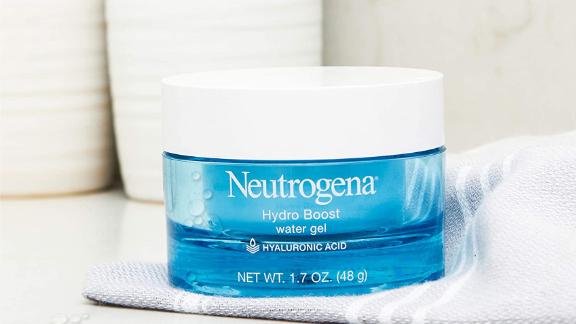 Sure, this pick from Chiu is more of a serum than a moisturizer, but the hyaluronic acid in it makes it hydrating enough to skip moisturizer all together.