2020 has been a singularly scary year, and now it is time for the spookiest time of year: Halloween. Though it will undoubtedly look and feel different than any other Halloween, with the Centers for Disease Control and Prevention discouraging trick-or-treating and parties, that doesn't mean you can't dress up safely in the comfort of your own home.
Some ideas: a virtual Halloween party over Zoom, a scary movie marathon with costumes to match or cooking up some fall-inspired treats while decked out in outfits that fit the spooky theme. If you need some Halloween-look inspiration, we've rounded up some of our favorite and top-rated costumes you're sure to see at your virtual Halloween parties and on social media feeds this year. Oh, and don't forget a mask to match.
Adult Halloween costumes

If you're entering a virtual Costume of the Year contest or just want to celebrate indoors with family, check out these top-rated classics.
Adult Halloween Costume Dress with Hat ($35; target.com)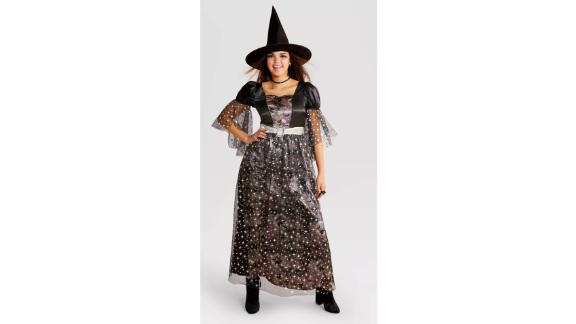 You can never go wrong with a witch outfit. And this one gets top marks from reviewers who note just how pretty the star and bat motif on the fabric is. Plus it comes with an all-important hat.
Adult Disney Hocus Pocus Mary Sanderson Halloween Costume Dress ($35; target.com)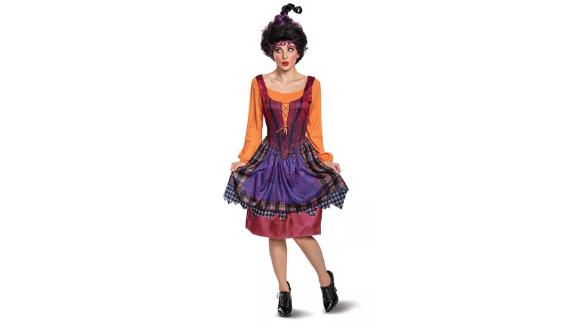 Speaking of witches, you can never go wrong with a "Hocus Pocus" reference either. And don't forget the mask that goes with it.
Adult Winifred Sanderson Costume (starting at $49.99; spirithalloween.com)
For a more luxe "Hocus Pocus" costume, this one is of Winifred Sanderson, Bette Midler's character, and could also be worn with a perfectly matching mask.
Adult Inflatable Jurassic World T-Rex Halloween Costume ($55; target.com)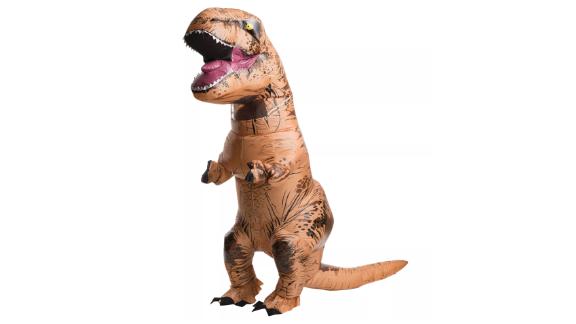 When all else fails, pull out the inflatable T-rex costume that reviewers love.
Adult Taco Halloween Costume Bodysuit ($30; target.com)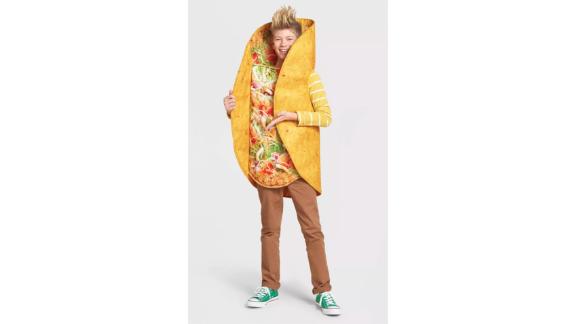 The same can be said for this taco costume, which would honestly look amazing with this Taco Bell sauce mask.
Adult Plush Hammerhead Shark Halloween Costume Jumpsuit ($40; target.com)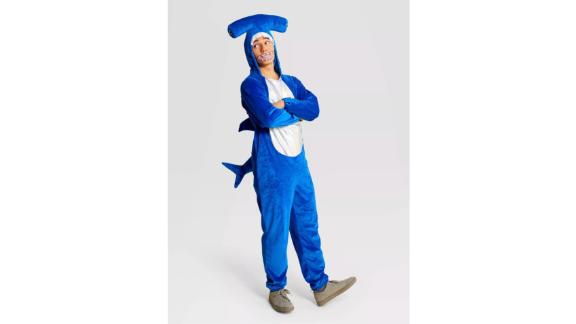 With a 4.8-star rating, it doesn't get much easier than this hammerhead shark jumpsuit, which is basically an adult onesie.
Adult couple Halloween costumes

Adult Mullet Man Costume ($39.99; spirithalloween.com)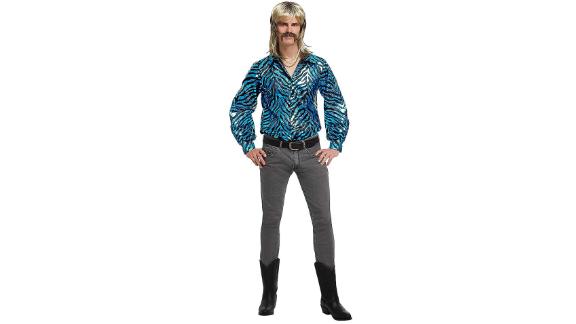 Folora Adjustable Flower Headband ($14.99; amazon.com)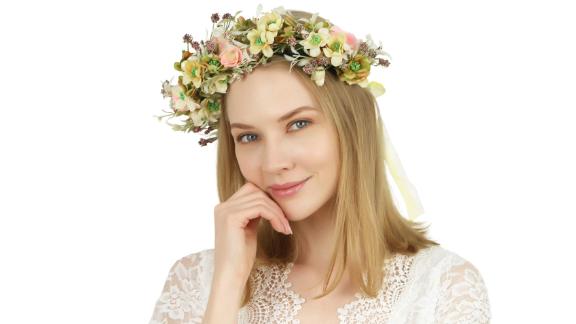 If you're looking for a couples costume to capture the je ne sais quoi of 2020, look no further than the duo of Joe Exotic and Carole Baskin. This unofficial Joe Exotic uniform will do, and as for Carole, a women's leopard print blouse ($19.99; amazon.com) and flower crown will too.
Adult Bob Ross Kit ($29.99; halloweencostumes.com) and Painting Dress Costume ($34.99; halloweencostumes.com)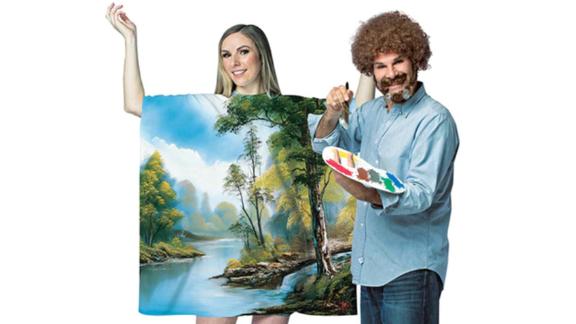 But maybe you want to forget 2020 entirely — and who could blame you?! — and evoke a happier time? This Bob Ross and happy little clouds costume is a feel-good couples outfit that will make everyone smile.
Pizza Slice Costume ($34.99; halloweencostumes.com)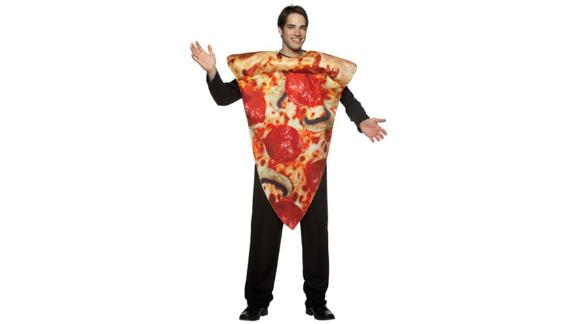 Pineapple Costume ($44.99; halloweencostumes.com)
Does pineapple belong on pizza? Dress as a walking argument with these pizza and pineapple costumes.
Funny adult Halloween costumes

Stingray Costume ($49.99; halloweencostumes.com)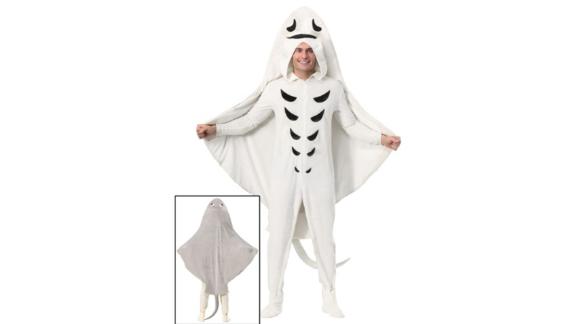 Everyone's idea of funny is different, but it's indisputably funny to show up to a virtual Halloween party dressed as a plush stingray because no one expects someone to show up to a virtual Halloween party dressed as a plush stingray.
Spill It Tea Cup Costume ($65.97; halloweenexpress.com)
If you're known as the gossip of your family or friend group, show a little self-aware humor this Halloween by donning this important teacup costume.
DifferentBunch Error 404 Costume Not Found T-shirt ($21; etsy.com)
For the spoilsport, this error 404 T-shirt is the perfect way to express your rotten attitude.
Scary Halloween costumes for adults

2020 has been scary enough without adding a terrifying clown the mix, but if you absolutely must sport a scary Halloween costume this year, you might as well go with one of these top-rated picks.
Adult Full Moon Madness Werewolf Costume ($59.99; spirithalloween.com)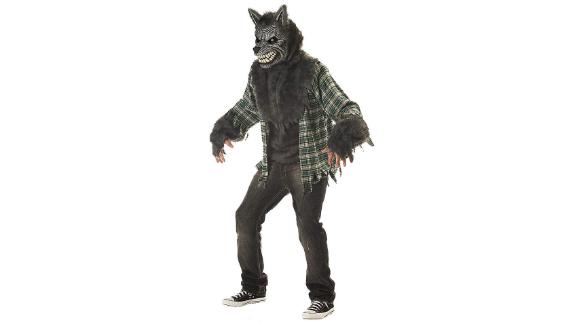 Werewolves are a timeless classic of Halloween, and given that this year Halloween will be during a full moon, we can't think of anything more timely. And do remember that a Halloween face mask isn't a substitute for a fabric one, according to the CDC.
Adult Hugz The Clown Costume ($54.99; spirithalloween.com)
Free Hugz? If it means coming within six feet of this clown, we'll pass.
DIY adult Halloween costumes

For those with a crafty bent, Halloween is a wonderful time of year to exercise your inner art class kid. Glue guns and pinking shears are staples of the DIY Halloween costume maker, but advanced crafters should consider elevating their game.
Wintercroft Demon Horns Papercraft Devil Mask ($6.73; etsy.com)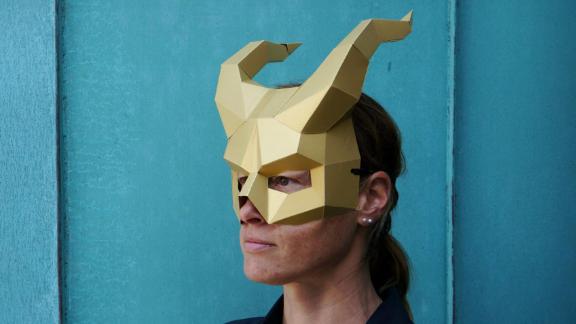 If you have a printer and an active imagination, this mask template allows you to make your own 3D mask using whatever combination of colored and embossed papers you choose.
PatternsIsland Halloween Spiderweb Outfit Crochet Pattern PDF ($5.63; etsy.com)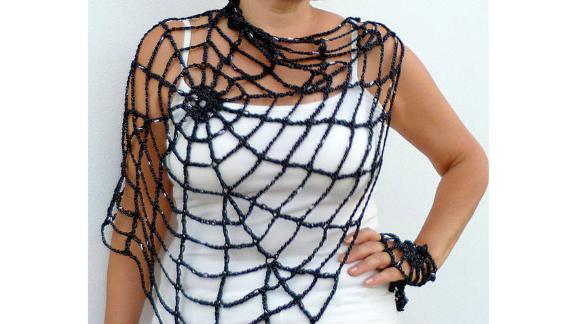 If you're a knitter or crocheter, another way to exercise your craft is by seeking out spooky patterns, like this PDF spiderweb pattern, and making your own outfit.
Cheap adult Halloween costumes

Pig Nose, Ears and Tail Set ($8.99; halloweencostumes.com)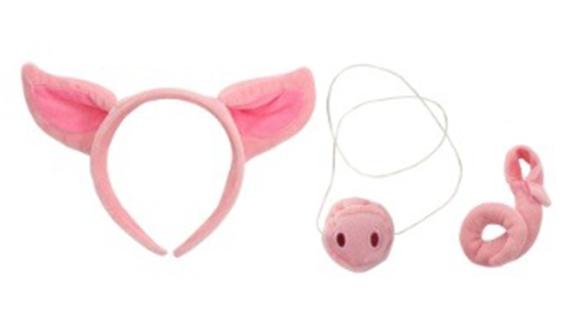 DIY costumes are great, but the cost can add up. For people looking for an inexpensive way to show their Halloween spirit, accessories kits like this pig set are a cheap solution.
White Light-Up Deer Antlers LumenHorns ($12.99; halloweencostumes.com)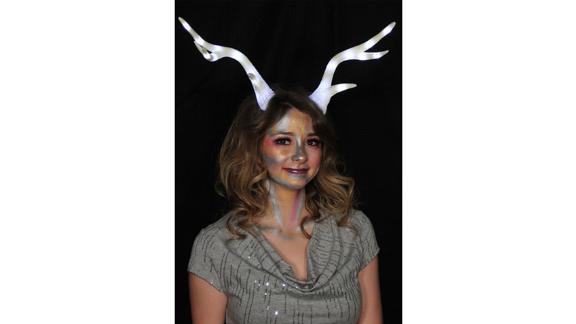 Headbands and headpieces are an easy way to turn an all-black outfit into a costume, like these eye-catching light-up antlers.