Halloween is typically a time for safety concerns — flammable costumes, tripping, tampered-with candy — but this year, there's something new to worry about: Covid-19. Given the times we're in, the Centers for Disease Control and Prevention has discouraged door-to-door trick-or-treating, parties and even wearing regular Halloween masks rather than ones that can prevent the disease's spread.
"A costume mask (such as for Halloween) is not a substitute for a cloth mask," the CDC says. "A costume mask should not be used unless it is made of two or more layers of breathable fabric that covers the mouth and nose and doesn't leave gaps."
So this year you can wear a disposable or reusable cloth mask under a traditional Halloween costume mask, or you could pick from one of these Halloween-themed face masks below, even if you're choosing to stay home for a virtual party or attend an outdoor scavenger hunt, which is among the CDC's low-risk Halloween ideas. These masks will help to keep you safe without spoiling your costume — and they may even be part of it or inspire this year's theme.
NicholesWickedTops Beetlejuice Face Mask ($12.59, originally $13.99; etsy.com)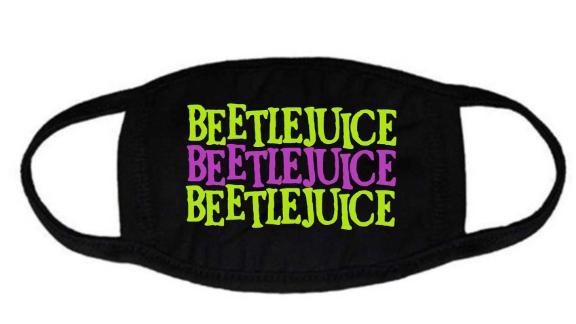 Take one striped suit ($59.99; spirithalloween.com) and one fright wig ($12.99, originally $16.24; walmart.com), add this Beetlejuice face mask and you have a costume that no one will realize has a built-in safety feature.
Assmasks Incredible Hulk Face Mask ($8.99, originally $9.99; etsy.com)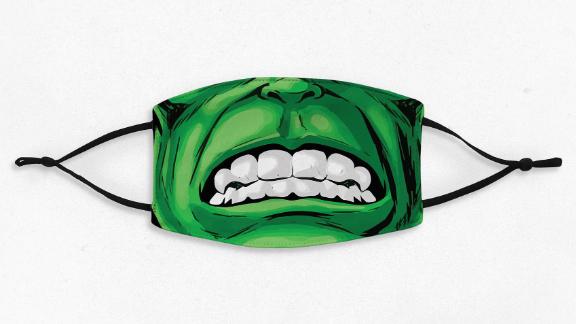 You could also build an inexpensive costume around an Incredible Hulk mask by donning a green T-shirt and a pair of cutoff shorts.
RisebySamyouwell Cat Mask ($16; etsy.com)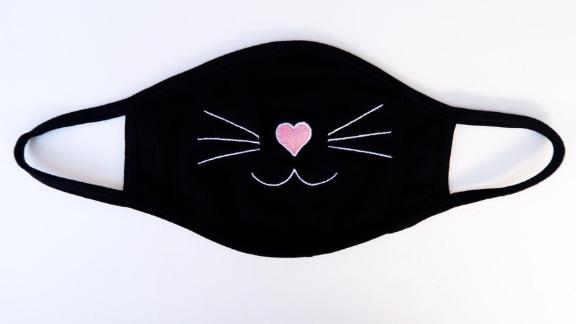 There are lots of other mask options to build a costume around, especially if you like animal costumes. Forget messy face paint whiskers — this year, elevate your animal costume with a mask with its own whiskers and cute heart nose.
SeesanGeneralGoods Animal Face Masks, Red Panda ($8.21, originally $10.95; etsy.com)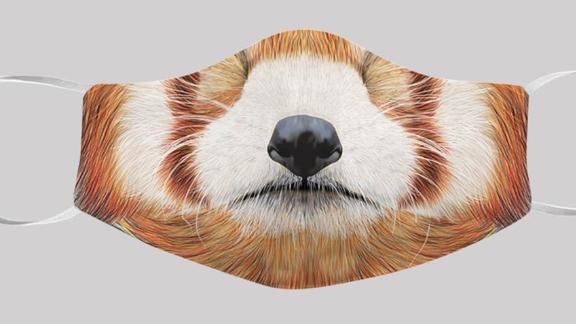 These face masks come in lots of different realistic-looking species, from tigers to domestic cats, so you can even dress as something more unexpected, like a red panda or even a pug.
CaseRocket Scary Clown Face Mask ($12.86, originally $14.29; etsy.com)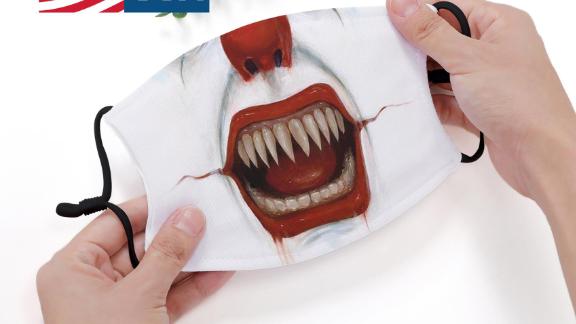 Other traditional Halloween costumes and motifs have also made their way onto masks. Scary clowns are a classic.
JonnyCustomShop Winifred Sanderson Mask ($7; etsy.com)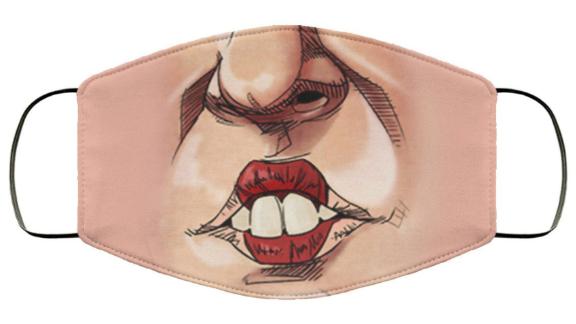 You can never go wrong with a "Hocus Pocus" homage on Halloween. This mask will instantly transform you into Bette Midler's iconic character Winifred Sanderson.
WithLoveJeanette Jack-o'-Lantern Mask ($8; etsy.com)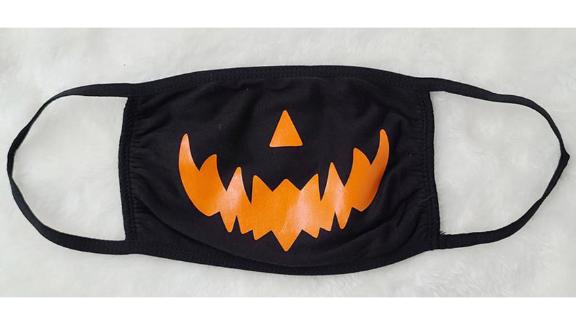 Grinning jack-o'-lanterns offer a new — and friendlier! — take on the smiling face mask.
Gift2yo LED Light-Up Face Mask ($29.99; amazon.com)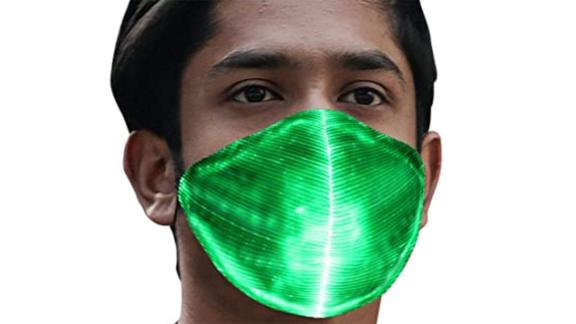 A newcomer in the face mask world is the light-up mask, which uses LED lights to create an eye-catching neon effect. This version can change color, allowing you to pick from seven different hues, and it can be recharged using a USB cable.
CoverYourFaceMasks Bats Glow Face Mask ($9.95; etsy.com)

Glow-in-the-dark fabrics are also finding new life in 2020 as face mask materials. Bats are a popular glow-in-the-dark mask motif.
VWGypsyArts Glow-in-the-Dark Spiderweb Face Mask (starting at $3.50, originally starting at $7; etsy.com)

Glow-in-the-dark options abound, however, so if bats aren't your thing, maybe spiderwebs are.
Costume Agent Glow-in-the-Dark Skeleton Mask ($13.90; amazon.com)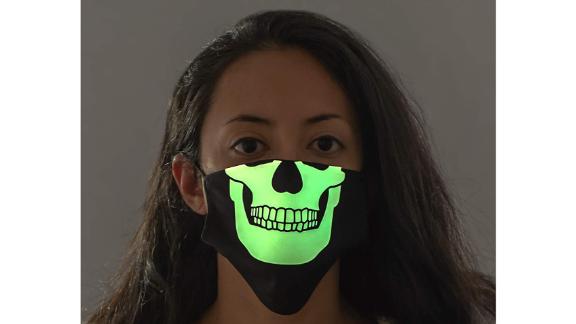 This smiling skeleton mask offers a slightly different take on the glow-in-the-dark styles.
YouthFanaticsGear Happy Halloween Face Mask ($9.99; etsy.com)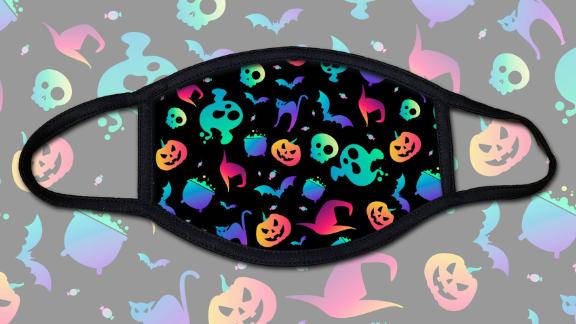 Maybe you want to show your Halloween spirit without committing to an entire look? There are loads of Halloween-themed masks to choose from, like this black mask with neon cauldrons, bats and cats.
HTownApparel Boo Halloween Face Mask ($11.24, originally $14.99; etsy.com)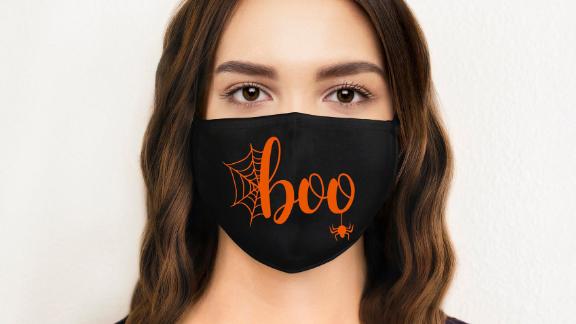 For the jump-out-and-get-you set, this mask that says "Boo!" is just for you.
FoxyRoxyCo Resting Witch Face Cloth Face Mask ($9.98; etsy.com)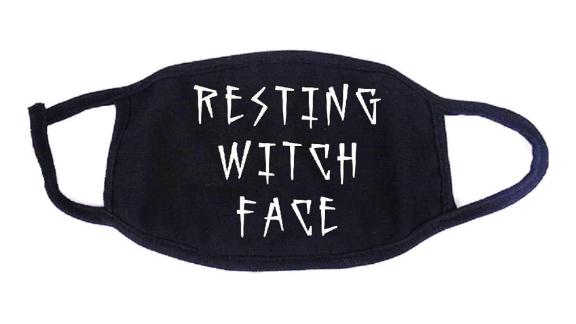 And, if you have a bit of a cheeky bent, this "Resting Witch Face" mask will let people know what your personal protective equipment is hiding.
ProCraftyCreations Candy Corn Face Mask ($8.50, originally $10; etsy.com)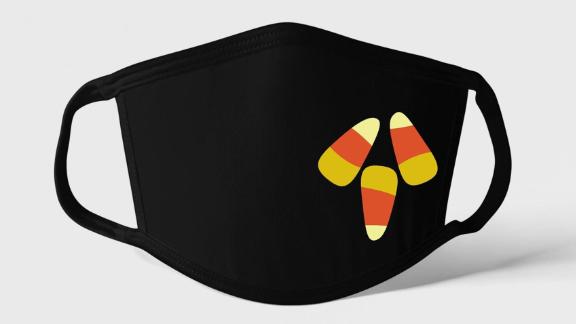 Identify yourself as the designated candy hander-outer of the house with a candy-themed mask.
Studioxtc Gothic Lace Mask ($17.99; etsy.com)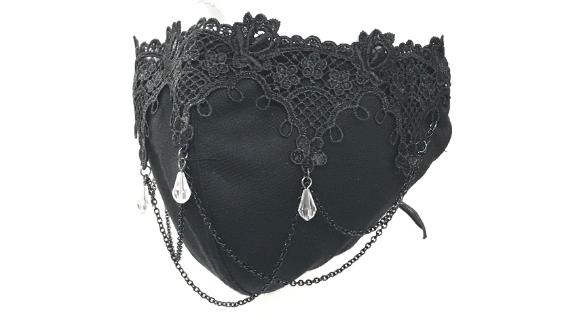 For people looking for a more sophisticated look, a gothic-inspired mask is a lovely addition to formalwear.
This Is My Halloween Costume Mask ($5.99; spirithalloween.com)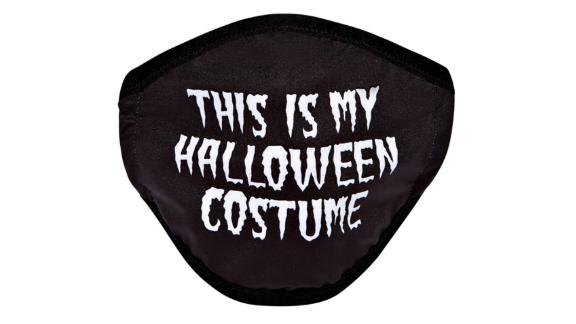 For those who have the opposite of the Halloween spirit, there's a mask just for you: "This Is My Halloween Costume" mask.
Sooqoo Disposable Face Masks, 100-Pack ($17.58, originally $29.97 for 100; amazon.com)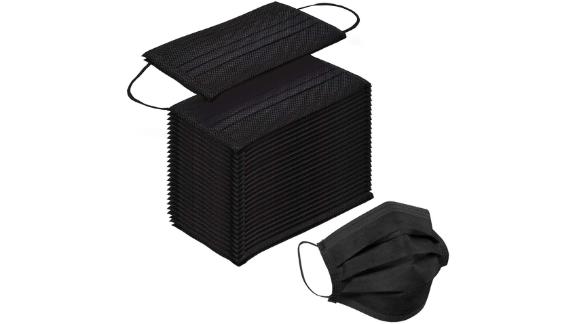 Disposable masks are also convenient, and plain black ones are thematically appropriate for the darkest of holidays.
Medipop Protective Face Masks, Leopard, 5-Pack ($18; amazon.com)

If you want something a little more versatile, disposable masks are also available in patterns like leopard print or zebra.